Sept 7 2008 obama on meet the press
FACT CHECK: Obama Explains National Anthem Stance?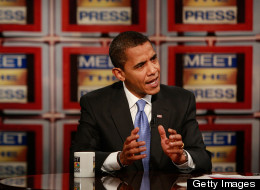 I recently received an email stating that Barack Obama made comments on Meet The Press on September 7th regarding the flag of the. Rumor: Barack Obama said he would replace the U.S. national anthem with the claim that it was derived from the 7 September airing of Meet the Press and EST, Televised "Meet the Press" the THEN Senator Obama . I know, it's Why do we care about something that was allegedly said by Barack Obama during the presidential campaign? Well, it's.
Read the transcript for yourself. In fact I did extensive research and I came up with absolutely NO evidence that Obama ever made any such comments.
So where did this email originate? It turns out it was originally written by a conservative blogger named John Semmens of Arizona in Now I know this email was forwarded to me innocently and with good intent. But one major problem among many with the Internet is many people take statements and read blogs and emails and in many cases take it as gospel truth.
But my thirst for truth commands and demands me to research everything and I mean everything that comes my way even if it means coming to the aid of and defending the enemy. The Sword of Truth will topple Obama and the Democrats. Unfortunately propaganda like this only aids the enemy. Obama and his kind are fighting the army of The Lord God most High. Truth will prevail and they will be defeated. The Holy Catholic Church.
Many of these empires, movements and ideologies are long gone and have been destroyed and those that remain will meet the same fate. But the Church is still standing and She will stand until the end of time. We have noticed that the President began sporting the traditional US Flag pin on his lapel shortly after taking office. The photos above were taken from the White House web site.
The image on the right was taken of President Obama delivering a weekly address on January 24, Notice the US Flag pinned to his left lapel. Obama Explains his Failure to Salute eRumor: It is true that Obama was photographed at a campaign event in Iowa failing to hold his hand over his heart in salute of the flag during the National Anthem.
But this particular eRumor, which quotes him as saying that the American flag is " It's satire, not an actual quote from Obama. Other versions of this eRumor have been circulating the Internet including one popular variation about an account from a Meet The Press program that aired on NBC on September 7, During the interview U.
S, Air Force Retired General Bill Ginn allegedly asked candidate Obama why he did not follow proper protocol and salute the flag during the playing the national anthem. They're doing what Barack Obama has suggested over 14 months ago, turn responsibility over and draw down our troops. We're about to get a deal from the president of the United States and Maliki, the head of the Iraqi government, that's going to land on my desk as chairman of the Foreign Relations Committee saying we're going to set a timeline to draw down our forces.
The only guy in America out of step is John McCain.
John McCain's saying no timeline. They've signed on to Barack Obama's proposal. But the surge helped make that timeline possible, did it not? Well, it did help make it possible. But it's not the reason. Look, they also--take a look at the analysis, Tom.
Barack Obama On Meet the Press Sept. 7, 2008?
They say the reason why there's such success against the, the insurgency is because of now small, very well trained counterinsurgency units. It's not the numbers, it's the type of units that are in there. What I was arguing about before was we have the wrong units in there. We have the wrong kind of force in there.
We weren't focused on counterinsurgency. And so look--but, but, but the bottom line is we can argue about whether the surge was good, bad or indifferent. Let's assume it was all good.
The truth of the matter is, what do we do now? What's John McCain going to do when he's president? He says he will not sign on to a timeline, number one. Number two, he has no, no idea, no suggestion how he's going to deal with the neighbors.
He has no idea how he's going to deal with Iraq. He has no idea how he's going to deal with Syria. He has no idea how he's going to deal with Turkey. We have laid out a clear plan. But two years ago you were the principal author, along with Les Gelb of the Council on Foreign Relations, of an entirely different kind of plan. You were promoting heavily the idea of a confederation, or a partition. That's exact--not, not a partition. You guys keep saying that. It was never a partition.
Or the--we'll make it a confederation. That's what it was. But the--but terms of real political terms, it would quickly become a partition. Absolutely, positively not true.
You think that the Kurds in the north and the, and the, and the Sunnis and the Shia would just say, "Oh, we can all get across--get together across lines," without having a prescription There was a central government that had power, but there was more power given to the localities like exist right now. Tom, tell me, what's changed up among, among the Kurds? You still not--cannot, under the Iraqi constitution, send an Iraqi army up there.
You still not--cannot fly an Iraqi flag up there unless you get permission. Tell me what's happened in Anbar province. It is de facto exactly what I said. Everything that's working in Iraq has been the bottom up approach, not a strong central government imposing.
And the truth of the matter is the only way you're going to make this--sustain it, the question is, how do we leave and leave a stable Iraq behind? Without a political settlement, Tom, we're going to be back there in another year or two or three or five.
But are you encouraged they're moving toward a political settlement? Yes, I am encouraged, because they're doing the things I suggested. They're localizing it, Tom.
Dec. 7: President-elect Barack Obama - Meet the Press | NBC News
That's why it is moving toward some mild possibility of a resolution. And if you were to now follow up--if John McCain as president, would follow up like we will as president and say, "OK, how do you get the rest of the neighborhood in the deal?
And every--you know, this talk about how this has been such a great success, look where we are now in the Middle East. You now have a Shia-dominated government close to Iran. When Ahmadinejad comes, he kisses him on both cheek and seeks permission. So give me a break about how this is such a great political success. We have the bravest soldiers in the world. I said at the time of the surge, if we sent introops we could tamp this down immediately, shut it down and end all violence.
Former President Barack Obama Campaigns For Ohio Democrats - NBC News
But that would not solve the problem. What do we do when we leave? And that's the hard work, and that requires the region as well. And you don't hear a word from John about that--John McCain.
You don't hear a word from Sarah Palin about that. But you do now from the administration. The administration's now signing on to Barack Obama's plan to set a timeline, to--not the exact plan, but to set a timeline to draw down American troops. Five years from now, do you think Iraq will have relative stability and democratic principles in a central government?
If there is an Obama-Biden administration, yeah. If there is a John McCain administration and Sarah Palin, I think it's probably not going to happen, because John does not view this in terms of the region. I never heard him speak about how he's going to integrate Iraq into the region where you have these competing interests that exist. And I, I, I just--now, John may have an idea.
I've never heard it. And by the way, that Biden proposal, 75 senators voted for it, including the majority of the Republican Party. But the Iraqi government didn't like the idea. Well, the Iraqi government--Maliki didn't, but the rest of the government liked it. But he is the head of the government. Yeah--by the way, it is their country, but he's the head of the government, but he's the head of the government whose popularity is very much in question, and the election itself.
You had a whole lot of people--look, here's going to be the key, Tom.
Barack Obama On Meet the Press Sept. 7, ? - You Decide Politics
They're about to have regional elections. Let's see how they go. Let's see how the regional elections go. Pray God they'll go well for the sake of all of our sons that are there. Let's move on to some domestic issues. The country's waking up this morning to the news that the federal government's about to move in on Fannie Mae and Freddie Mac. They're in serious trouble at the moment, but they're in a free fall, in effect. The government reorganized them, it appears that they're going to pump in some fresh capital on a quarterly basis, but shareholders will have their shares greatly diluted by this move.
But the preferred shareholders--China and other governments that have invested in Fannie Mae and Freddie Mac--will not suffer, because the government will prop them up. Well, no, it's not fair, but I don't think that's what's going to happen. I talked to Secretary Paulson last night. I'm not at liberty to lay out what he told me, because he should announce it today.
But there's three principles that have to play here for this to work, in my view. One, you have to make sure that you help homeowners and stabilize, at the same time, financial institutions. Secondly, you got to make sure that you're not bailing out shareholders vs. And the third thing you got to do is make sure that they're still in a position to be able to continue to lend, because there is a need for them to continue to have this elasticity of being able to deal with the market.
Now, what I've heard the outline of, I am--I want to wait till I see all the detail, but if it meets those three principles, then I think it has a great chance of succeeding. And as I understand it, whatever proposal Secretary Paulson is going to make is a proposal to get us over this hump of instability and uncertainty. It's not an official reorganization.
It will be left to the next administration and the Congress to make those judgments.
All investors suffer equally? We'll see what the plan is. We want to talk a little bit about both campaigns now describing themselves as an agent of change. Senator Obama has been hard on the case about Washington lobbyists and their influence.
Barack Obama Explains Why He Didn't Follow Protocol During the National Anthem-Fiction!
'Meet the Press' transcript for Dec. 7, 2008
Obama Explains National Anthem Stance?
Let's share with you and our viewers just some of the ads and the statements that he's made about all of that, if we can. And suddenly, he's the change agent. He says, "I'm going to tell those lobbyists that their days of running Washington are over. Is he going to tell his campaign chairman, who's one of the biggest corporate lobbyists in Washington? Is he going to tell his campaign manager, who was one of the biggest corporate lobbyists in Washington?
Who is it that he's going to tell that change is coming?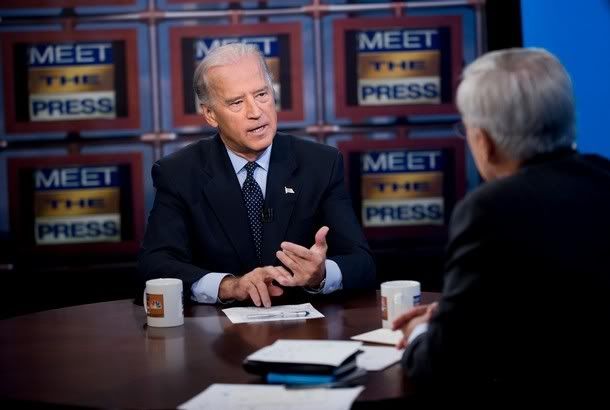 I mean, come on. They must think you're stupid. Now Senator Obama is out with an ad as well, pretty much the same theme. Let's listen to that, if we can. Excerpt from political ad SEN.
I'm Barack Obama and I approve this message. But America is listening, not just Democrats. The Republicans and independents who've lost trust in their government but want to believe again. I am in this race to tell the corporate lobbyists that their days of setting the agenda in Washington are over. I have done more than any other candidate in this race to take on the lobbyists and I have won.
They have not funded my campaign and they will not drown out the voices of the American people when I am president. That is Senator Barack Obama during the primary campaign. He was campaigning in Iowa at the time. In your hometown newspaper this morning, there's a big headline, "Banking on Biden. To some, Joe Biden's makeover as a blue collar warrior is slightly at odds with the blue blood company that he keeps in the corporate state.
Not only is Biden a neighbor to wealthy and powerful company titans and DuPont family members, he's thrown his weight behind issues and legislation that benefitted Delaware's big banking interests. They cite his longstanding ties to trial lawyers and lobbyists and a taste for pork-barrel spending At the same time, you were fighting for a bankruptcy bill that MBNA really wanted to get passed through the Senate, making it much tougher for everyone to file bankruptcy.
Senator Obama was opposed to the bill. Among other things you couldn't, in fact, claim that you had a problem because of big medical bills.
You voted against an amendment that would call for a warning on predatory lending. You also called for--you opposed efforts to strengthen the protection of people in bankruptcy. This has been an issue that you're heard about before. Your son was working for the company at the same time.